Home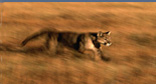 LISA WHELCHEL

lisawhelchel.com

Need: Lisa Whelchel was preparing for a national tour, was writing a couple of new books and was preparing to shoot a reunion show in the fall of 2001. A publisher had given her mention on their web site, but it was not at all sufficient for her upcoming needs.


Solution: SageLion created a FLASH based site with loads of functionality, photos and an easy update system. We also created an email database to collect and manage her regular emails to fans. The site is hundreds of pages deep and full of information and memories. Lisa works on the site with SageLion every day to keep it current.
Results: Lisa's email list has grown from a few hundred to over 5,500 subscribers, allowing her to build her grass roots fan base and providing her the opportunity to immediately sell her new books to an audience. The site is getting rave reviews from her fans who love the pictures and daily trip notes. The site gets hundreds of thousands of hits each month.